"SmithStoneWalters set up its office in Mumbai with the help of E-Support KPO. They helped us with the advisory and consulting on tax issues and other legal."

Ms. Heidi Francis
Chief Manager,SmithStoneWalters

In providing knowledge and solutions, we at eSupport strive to build a strong entrepreneurial society in which firms can focus on core business activities, saving invaluable time for the firm. We aim at developing trust and confidence amongst entrepreneurial societies to enable them to exploit the maximum benefit from our outsourcing model.



As pioneers in the field of quality knowledge process outsourcing services with a pan-India presence and with a team of more than 1000 professionals to support entrepreneurs, promoters, SMEs / MSMEs and subsidiaries of large groups from start-up to IPOs, we aim to assist our clients by offering speedy and convenient solutions and, in the process, to contribute to India's overall economic growth story.




About Us
Company Profile
Many aspiring firms, wanting to make it big on the Indian business map, had the idea and the necessary capital. However, they lacked the knowledge related to funding, a business plan, budgeting, accounts, direct & indirect tax, audits, project-financing documents, legal complications, FEMA issues, IPR laws, alignment of IT environment for business etc.

In 2007, we realized the need to develop a business model of Knowledge Process Outsourcing (KPO) to offer professional services under one roof on an outsourcing basis. We believe that basic knowledge support can relieve Entrepreneurs / SME Promoters from paying attention to or taking decisions on key 'non-core business issues' so that the core business gets the required time and attention of top management. This also saves a lot of time and capital of the fledgling firm. Thus, eSupport - the foundation of an impressive KPO - was laid.

eSupport was incorporated with the main objective of providing professional services for day-to-day knowledge solutions and services by professionals to support the decision-making process for top management. It caters to a range of business services offering Advisory Services for Company Law, Legal Matters, IPR, Finance, Accounts, Tax and Compliance. Apart from providing KPO services, eSupport also offers training to entrepreneurs, promoters, directors and key executives to help them understand the basic fundamentals and concepts of corporate law, taxation, budgeting, financing, IPRs, FDI, legal compliances etc.

The team at eSupport comprises qualified, experienced and senior Chartered Accountants, Company Secretaries, Lawyers, Cost Accountants, IT Engineers etc. It has a pan- India network, including branches, associates and affiliates to support Indian Entrepreneurs / SME Promoters in their efforts to achieve their objectives, leaving them free to focus only on their business.
Team
eSupportKPO is managed by professionals under supervision of Board consisting promoter directors and Professionals. eSupportKPO Team includes professional directors, Advisory Board of professionals, team members includes professionals in accounting / direct taxation, international taxation, transfer pricing, corporate laws, compliances, legal matters, IPR matters.
Board of Directors
Jatin Popat (FCS, LLB), Director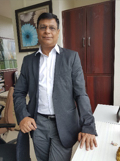 Jatin Popat is a qualified Company Secretary and Law Qualified [FCS, LLB] from Mumbai. He is proprietor of leading Practicing Company Secretary firm viz. JSP Associates since 2004 providing professional services under FDI/FEMA, JV, Corporate Laws, IPR, Compliances, Corporate Governance, Legal Advisory. He is also Managing Partner of R.Ganesh & Associates which is one of the oldest Company Secretary firm catering largely to banking industry. Jatin is also professional director of legal portal viz. Legaljini Law Services Pvt. Ltd. (www.legaljini.com)
Jatin has overall experienced of 28 years. Prior to commence professional services firm in 2004 he has worked 10+ years with large listed companies including MNC as Company Secretary / Head-Legal / Compliance Head. He has also worked 10+ years pre-CS qualification Bank and SMEs handling various commercial, banking, accounting matters. He is member of ICSI, CII, BCCI and TiE.
Jatin provides his advises for driving strategies for KPO and overall back-end service delivery operations since he has successfully advised to Large Corporate and SMEs for all types of compliances in India.
Execution/Delivery Team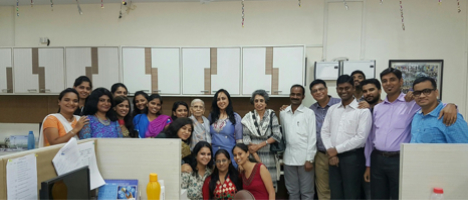 S. Shivakumar
Shiva is a commerce graduate and qualified Company Secretary, having more than 10 years of experience in company law matters including creation, modification of charge, liaison and appearance before various authorities including Ministry of Corporate Affairs, Company Law Board, Official Liquidator, Regional Director, Registrar of Companies etc., secretarial audit of listed entities, due diligence audits, M&A, Winding-up. Shiva is also partner of R. Ganesh & Associates, a Practicing Company Secretary firm.
Hemang Dhakan
Hemang Dhakan is a Commerce Graduate and a qualified Company Secretary. He has more than 6 years of experience in matters related to company formation, compliances under company law, registration of IPRs, liaison with various authorities for registrations, supervision and training of interns etc.
Feni Shah
Feni is a commerce graduate, law graduate and qualified Company Secretary. Feni has more than 5 years of working experience in company law compliances, setting-up companies, compliances of listed companies and Not-for-profit companies, etc.
Shweta Ved
Shweta is a qualified Company Secretary and Law Graduate. Shweta joined as CS trainee and now manages matters related to Legal and Succession matters pertaining to clients for last 4 years.
Janvi Paun
Janvi is a qualified Chartered Accountant. Janvi has experience of more than 5 years in accounting, audits and tax matters. At eSupportKPO, Janvi manages tax, financial control, MIS and audits related to outsourcing clients.
Our Office
308, Orchid Plaza, Above Bank of India,
Near Railway Platform No. 8, Borivli (West),
Mumbai – 400092. Maharashtra, India.
Tel: (9122) 26839651-52-53 / 26834288
Email :
info@esupportkpo.com
Contact Us
308, Orchid Plaza, Above Bank of India,
Near Railway Platform No. 8, Borivli (West),
Mumbai – 400092. Maharashtra, India.
Tel: (9122) 26839651-52-53 / 26834288
Email: info@esupportkpo.com



Tags: